Wisconsin Supper Clubs
The Food.  The Drinks. The Culture.
Eat. Drink. Listen. Learn. Eat. Drink.
April 8 and 9, 2016
Racine, Wisconsin
Saturday's program at the Rondelle is sold-out, though we encourage you to waitlist by calling 262-260-2154. If anyone needs to cancel their seat, please call this number.
There is seating left for the Hob Nob dinner and Friday Fish Fry.
Every Thanksgiving, a substantial population in the United States sites down to a turkey dinner. Yet every week, communal meals of Friday night fish fry and Saturday night prime rib dinner are shared on a large scale in Wisconsin. It is a habitual ritual practiced only in Wisconsin.

We will endeavor to learn how the Supper Club Culture has been so embraced in Wisconsin.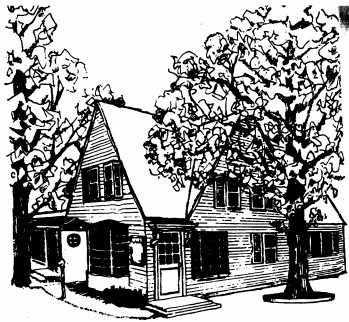 Friday Fish Fry
April 8, 2016 at 5:00 pm
Colony House
25811 119th Street
Trevor, Wisconsin  53179
(Just north of Antioch, Wisconsin)
Menu, pricing and reservations
Our exploration of Wisconsin's Supper Club culture begins with a classic Friday Night Fish Fry.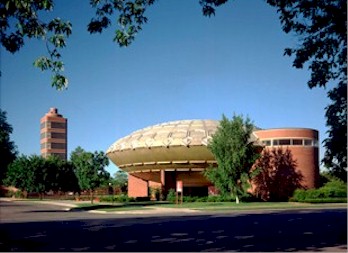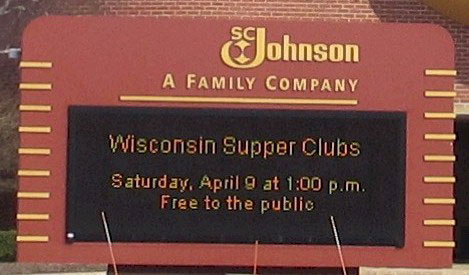 Wisconsin Supper Clubs Roundtable
April 9, 2016 at 1:00 pm
SC Johnson Golden Rondelle
1525 Howe Street
Racine, Wisconsin  53403
Funded by SC Johnson
FREE, though reservations are required (scroll down to April's programs)
Book and DVD sales with pickup at the Rondelle
Celebrate with the Greater Midwest Foodways Alliance the history and culture of Wisconsin's Supper Clubs.
Presentations by:
Terese Allen, author
Flavor of Wisconsin, Cafe Wisconsin and other related to the Badger state
Mary Bergin, author and travel writer
Wisconsin Supper Club Cookbook
Jim Draeger, author
Bottoms Up: A Toast to Wisconsin's Historic Bars and Breweries
Dave Hoekstra. author
The Supper Club Book: A Celebration of a Midwest Tradition
Holly L. De Ruyter, documentarian
Old Fashioned, The Story of the Wisconsin Supper Club
(We will view this documentary at 3:15 pm)
Exhibit of Wisconsin Supper Club Menus
Peter Engler Collection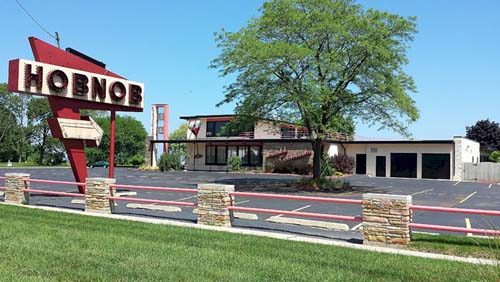 Wisconsin Supper Club Dinner
April 9, 2015 at 5:00 pm
HobNob Supper Club
277 Sheridan Road
Racine, Wisconsin  53403
Classic Supper Club Dinner, Book and DVD signings
Menu, pricing and reservations
Settle into a classic Saturday night supper club dinner with all the trimmings. We have a special menu with several dishes offered specially for this dinner and not available from the menu . There will be a specially priced Brandy Old Fashioned cocktail as a featured cocktail for our guests who attend the dinner.
Jim Draeger will speak on Wisconsin's cocktails. All presenters from the Rondelle will be available to answer questions, sell and sign books and dvds.