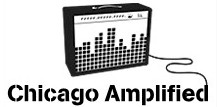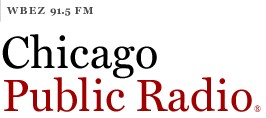 Chicago Public Radio's Chicago Amplified recorded the entire Sweets symposium hosted by the Greater Midwest Foodways Alliance on April 5, 2008 at Kendall College:
Sweets: Opening Remarks and Keynote Address

Listen in for this symposium's Opening Remarks by Chris Koetke, followed by the morning's keynote talk with Jane C. Marshall: "Cakewalks and Bake Sales: How Women Pioneers Refined the Midwest and Defined Community."
The first morning panel of the symposium, "Family Ties to Sweets" presented Ray Elliot along with Tom and Amy Wertheim of the R.G.W. Candy Company, to talk all about candy.
The second panel of the morning featured three panelists to discuss Midwestern pies: Peter Engler, Pastry Chef Paula Haney and Catherine Lambrecht.
Presenting the keynote lunch was Ken Albala, Professor of History at the University of the Pacific, to discuss Almond Cookery from Northern Europe to the Midwest or how an exotic import retained its status over time and tide.
Starting off the afternoon was Michael Gebert, presenting on Mennonite food traditions; Judy Bart Kancigor, speaking on Jewish dessert; and Donna Pierce, covering black migration and desserts that followed the rail lines.
Sweets: Desserts That Went to Market
As the second panel discussion of the afternoon, Dobra Bielinski asked how a French and American Chef create Polish pastries, Herb Fingerhut discussed what a baker does when the family bakery closes, and Eleanor Hanson, talked about her experiences in Kraft's test kitchen.
Sweets: Riva Feshback and Closing Remarks
The last speaker of the day, Riva Feshbach, gives her presentation: "Food for Thought: Culinary History at the Newberry Library". With closing remarks by Kantha Shelke, Founding board member of GMFA.
Do remember if you attend Greater Midwest Foodways Alliance programs, then you can ask a question, meet the speaker and eat what was talked about. Otherwise Chicago Amplified's recording this event is the very next best thing to being there.