Family Heirloom Recipes Competition, 2016
Illinois, Indiana, Kansas, Minnesota, Missouri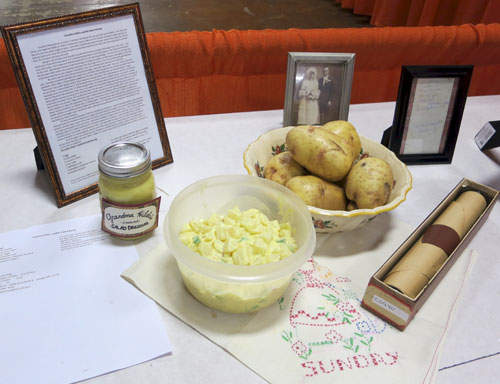 Grandma Hilda's Cooked Salad Dressing
Lois L. Jennings, Savage, Minnesota
Our Family Heirloom Recipe competition seeks your best made from scratch recipe of a family favorite never served to guests.  Maybe it is a favorite reuse of leftovers, something cobbled together because Mom's doing laundry.  Can't think of anything, well bring whatever you want. To encourage delving deep into your family's culinary history, please submit family recipes prior to 1950. We look forward to learning about and tasting your treasured foods.
Greater Midwest Foodways Alliance is dedicated to exploring, celebrating and preserving unique food traditions and their cultural contexts in the American Midwest. By hosting public events, developing archival resources and generating publications, the Alliance celebrates the distinctiveness of a region that is as varied in tastes and traditions as it is in its geography from the Great Lakes to the Great Plains.  Exploring indigenous foods like Wisconsin cranberries and Minnesota walleye, celebrating iconic flavors like the wheat and corn from across the prairies, chronicling cuisines from Native American to early European immigrants to 21st-century newcomers, or highlighting fish boils in small towns and fine dining big cities, the Alliance promotes and chronicles the diversity of the region's culinary character.

PRIZE money sponsored by The Spice House (www.TheSpiceHouse.com) in Illinois:
1st place – $150.,  2nd place – $100.,  3rd place – $50
JUDGING CRITERIA
History  50%,  Prepared Recipe  40%, Appearance & Display 10%
CONTEST REQUIREMENTS
• Enter your best made-from-scratch family heirloom recipe suitable for a family or community dinner. Recipe should be from before 1950.
• Entrants must be at least 18 years of age; one entry per person.  Contestants who participated before may not resubmit previously entered recipes.  Greater Midwest Foodways board and advisory council members cannot compete.
• Each entry must be replicable from the recipe submitted. If an ingredient requires a recipe (for example, Jerry's famous sausage), please include it.
• Every ingredient must be listed with exact measurements (no rounded teaspoons, etc.) and the type of ingredient (example: self-rising flour) must be specified. No mixes may be used, such as a cake or bread mix. Follow general proper recipe procedure, listing all steps of preparation, pan sizes, temperature and baking time.
• Entries must be typed (or neat hand writing) on 8-1/2 x 11 inch paper in duplicate. On one page provide the recipe and contestant's name, age at time of contest, address, phone number and email address. On a separate sheet(s) present the recipe's history. You may include who passed the recipe down to you, ethnicity (if relevant), number of years the recipe has been in your family and any interesting information about its place in your family's traditions. Note the history accounts for 40% of the score so be sure to do justice to your recipe's story. Please consult www.GreaterMidwestFoodways.com under the 'events' tab for examples of recipes and their histories..
• By submitting your entry, you accept official rules and agree to be bound by the judges' decisions, which will be final. You also agree that your recipe and history narrative will become the property of Greater Midwest Foodways Alliance, which reserves the right to edit, adapt, copyright, publish and use without compensation to you.
• By participating, contestants also understand and accept the right of Greater Midwest Foodways Alliance to use contestant names, photos, history narratives and recipes for publicity without compensation.
• Each winning entry will shown in a display case (18" x 18"). Your product should be displayed simply though attractively, with the use of props, such as a copy of the original recipe, photographs, placemat, napkins, glassware or flowers.
• Greater Midwest Foodways Alliance is not responsible for lost or illegible recipes, nor is the fair.
• Taxes on prizes are the responsibility of the winner.
• Recipes from the Greater Midwest Foodways Alliance website (GreaterMidwestFoodways.com) are not eligible for entry in this contest.
Illinois State Fair:
Competition: Friday August 12, 2016 check in: 9:00 – 10:00 am, judging commences at 10:00 am, awards at noon.
– Premium book: Page 99-100 for contest information
– Entry form, deadline is July 15th
Premiums sponsored in partnership with The Spice House

Indiana State Fair
Competition: Thursday, August 11, 2016 check in: 1 pm to 3 pm at the Culinary Arts Northeast Entrance.  Open contest judging begins at 3:00 pm at the Ellison Bakery Culinary Kitchen.
– Premium book:
– Application online, deadline is July 1 (with late fees by July 2-17)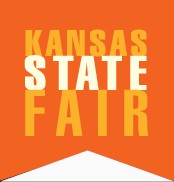 Kansas State Fair:
Competition: Sunday, September 11, 2013, receiving from 9:00 am – Noon, Live judging begins 1:00 pm.
Family Heirloom Competition, page 18
Apply online commencing June 1st and concluding August 15th.

Minnesota State Fair:
Competition: Saturday, August 22, 2015 check-in 11:00 am – 2 pm.  Bring food cold, they will be reheated before judging.  Judging is closed to the public.
Premium book on page 7
Apply online, deadline is August 9th by 4:30 pm Central time.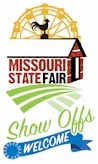 Missouri State Fair:
Competition: Saturday, August 13, 2016 check in by 2 pm.
– Premium book: Pages 3
– Online registration, deadline is July 20.