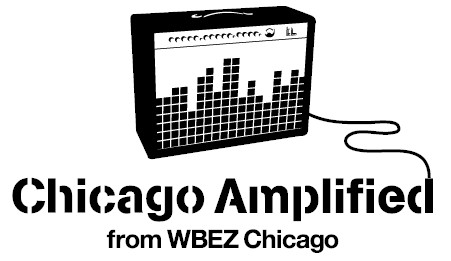 Road Food: Exploring the Midwest 
One Bite at a Time 
APRIL 27, 28 & 29, 2012
Kendall College, Chicago, Illinois
This symposium was recorded by Chicago Amplified of WBEZ – Chicago Public Radio.  At each podcast link, there is a synopsis and speaker profile.  This event began Friday, April 27th with "Marked for Life."
Marked for Life: My Travels on Route 66 in '53, with Terri Ryburn
State Fair Heirloom Recipe Contest, with Catherine Lambrecht
Mobile Food in 19th-Century Chicago, with Peter Engler
Food Trucks: Yesterday, Today and Tomorrow, with Louisa Chu
Friday closed with a food truck dinner offered by Pleasant House Bakery, Enemy Kitchen and a classic construction site canteen.
Saturday, April 28th, Road Food symposium opened with Michael Stern of RoadFood.com as our keynote speaker:
Will Success Spoil Regional Food?  with Michael Stern
The Drive In Restaurant: Before and After the Dawn of Fast Food, Food Theater, with Mary Bergin
A Gopher Turned Badger Eats Hoosier, and Vice Versa: Midwestern Culinary Traditions in the Small-Town Café, with Joanne Stuttgen
What Happened to Horseshoes? with Julianne Glatz
Pies on the Road, with Shirley Cherkasky
Ethnographic Food Writing, or How I Ate My Way Across Wisconsin and Indiana and Lived to Write About It, with Joanne Stuttgen
Culinary Tourism in the Land of Meat and Potatoes and Green Bean Casserole, with Lucy M. Long
There is a handout for Culinary Tourism here. 
Summer Vacations in Northern Wisconsin, with Kelly Sears
Summer's Best Cheese Spread recipe
Born to be Mild: Oral Histories and Pathways of the Midwest Supper Club, with Dave Hoekstra
Farmers' Markets of the Heartland, the Ultimate Road Trip, with Janine MacLachlan
On the Shawnee Hills Wine Trail, with Clara Orban
Remarks by Marilyn Wilkinson of the Wisconsin Milk Marketing Board
Sunday, April 29th, there was an optional tour at the Smart Museum of Art for:
"Feast: Radical Hospitality in Contemporary Art" Curator-led Tour with Stephanie Smith